The Only 4 Tools Financial Advisors Need to Create Content
get more done, quicker
Content & social media marketing works: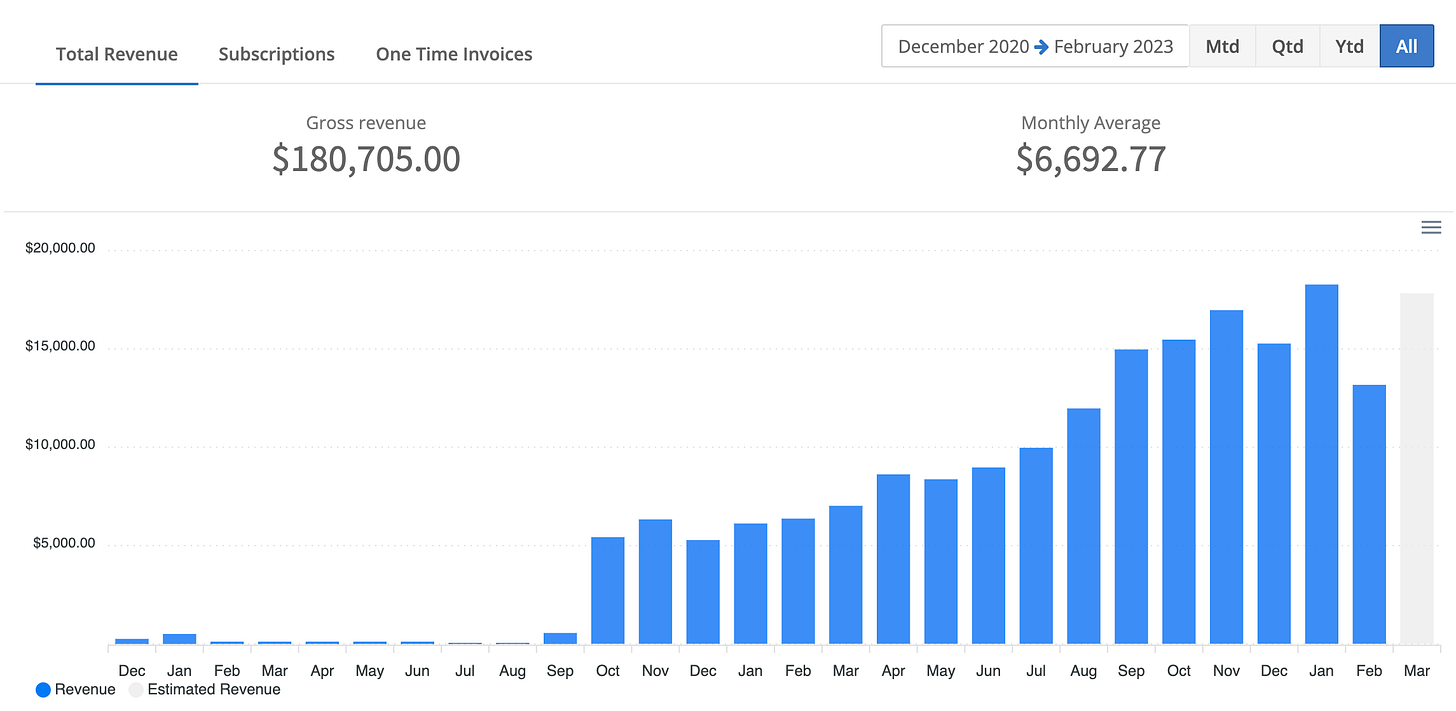 You just have to figure out a process that works for you.
While tools won't help you build a strategy, they'll help make the creation process easier when you get started.
These are the only 4 tools you need for successful (and profitable) content marketing:
---
✉️ ConvertKit
Purpose: Email marketing & automations
Cost: Free (I use the $29/mo upgraded version)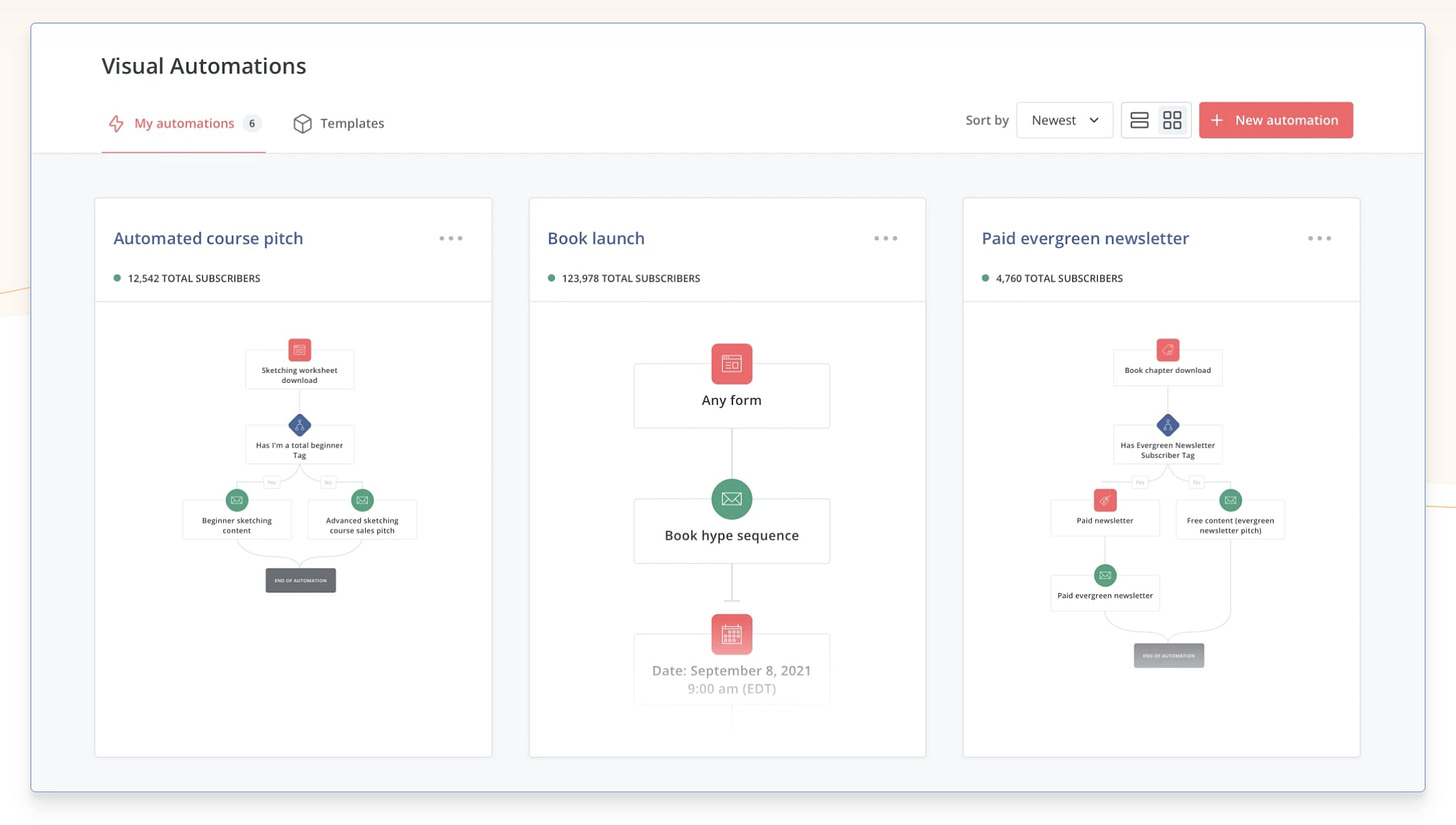 Use cases:
Send out blogs
Automations
Sequences
Newsletter
Free email courses
---
⚙️ Notion
Purpose: Content writing/calendar/planning, task management
Cost: Free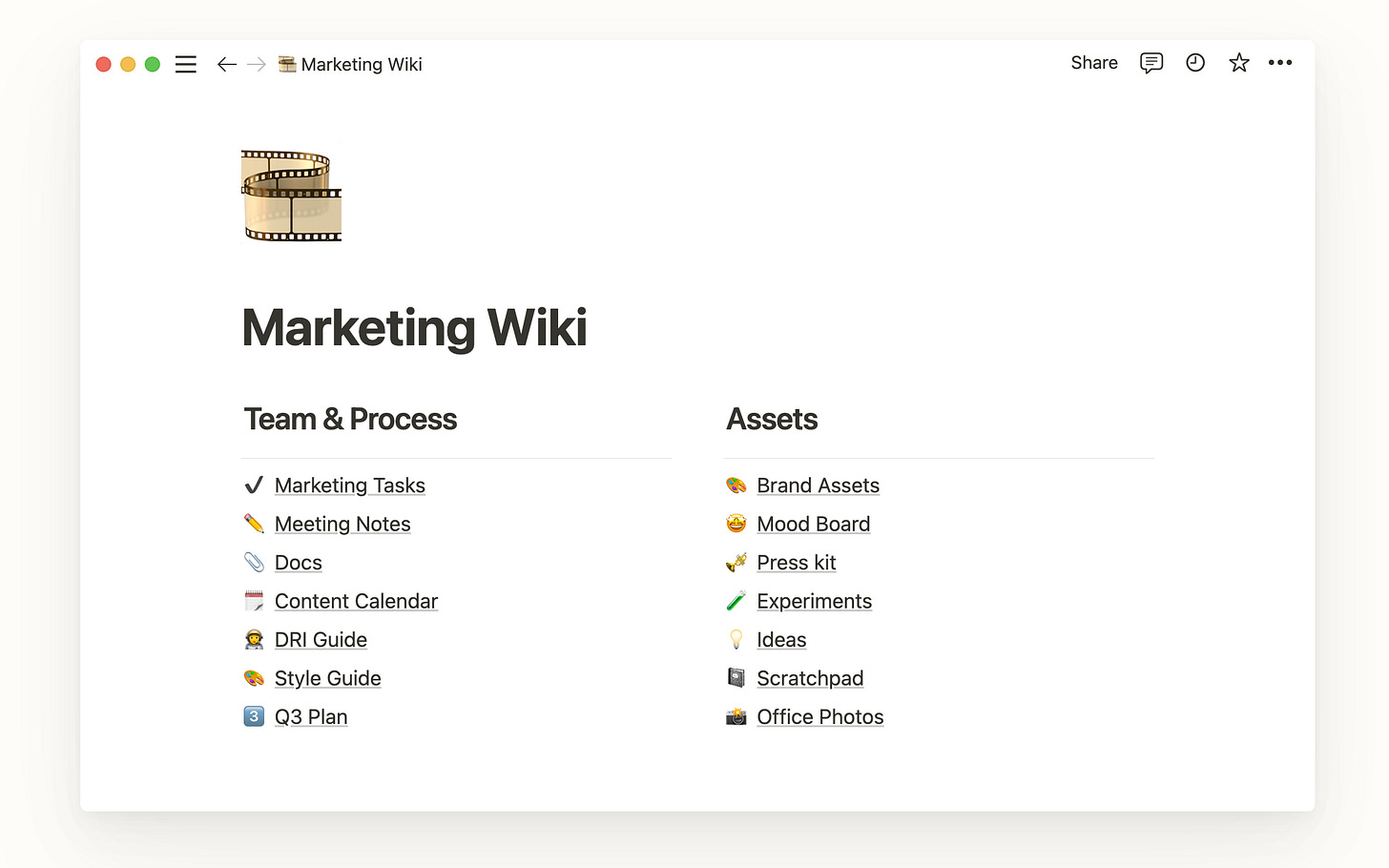 Use cases:
Organizing content
Writing content
Calendar
Task management
To-do lists
Swipe file
---
🎨 Canva
Purpose: Graphic design, document creation, etc
Cost: Free (I use $12.95/mo upgraded version)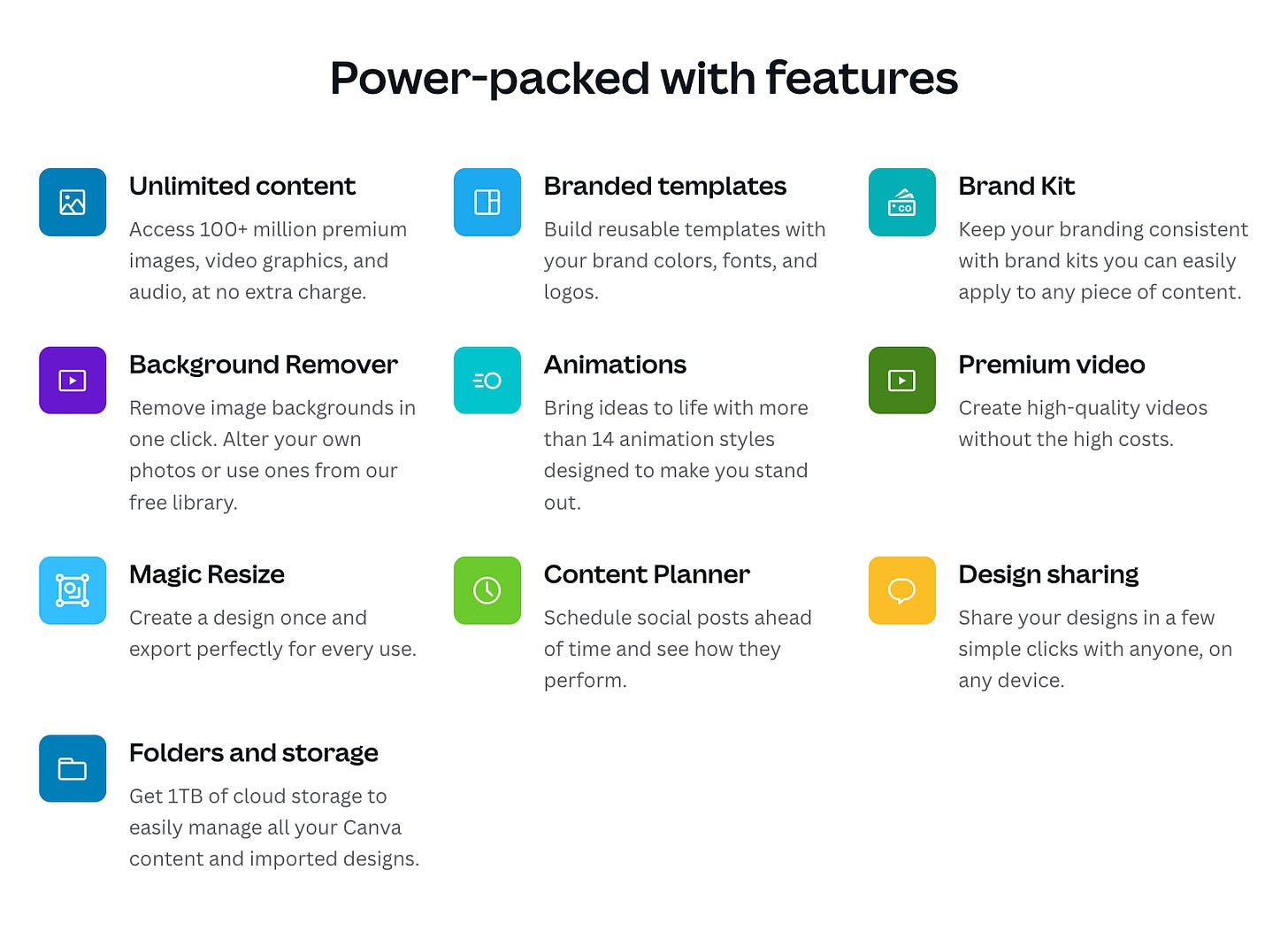 Use cases:
Video overlays
eBook design
Website icon design
Presentations
Social media posts
Blog graphics
Thank you card design
---
🎥 VEED
Purpose: Easy-to-use video editor, captions
Cost: Free - $18+/month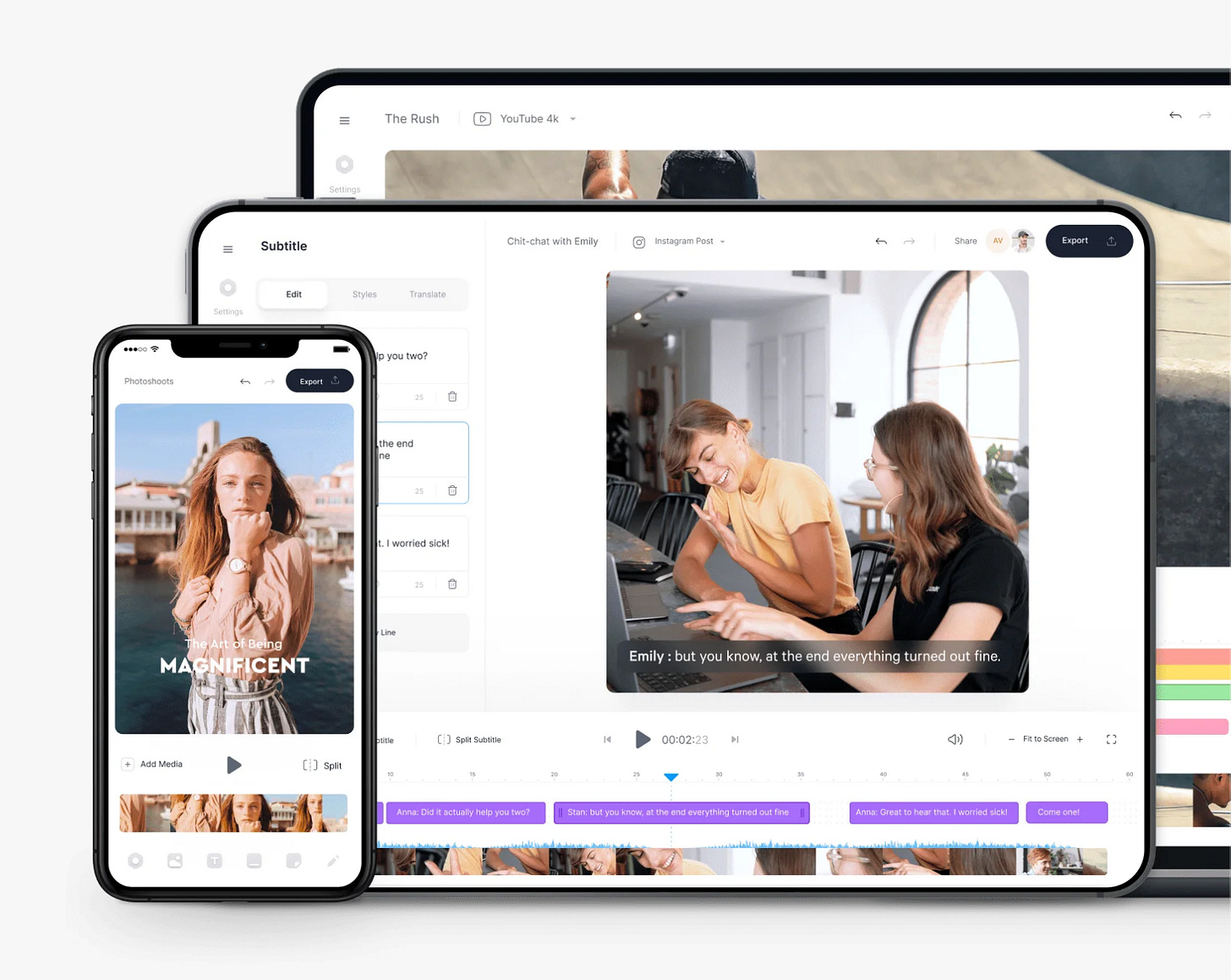 Use cases:
Edit short video clips
Edit full videos
Add subtitles & captions
Easily create vertical videos (TikTok, Shorts, Reels)
---
🎙 Bonus: If you're a podcaster, you can use anchor.fm for free hosting and any free audio tool to edit episodes. Then use Canva to design a cover and any marketing materials.
---
With these 4 tools, you can genuinely create any type of content for any platform.
YouTube? Use your phone to record and edit in VEED
LinkedIn swipes? Create a multi-page PDF in Canva
Long-form articles? Write & organize in Notion and publish to your website
Onboarding checklists? Design in Canva and export as PDF
Free guides? Design in Canva and export as PDF
Free drip email courses? Create a short sequence in ConvertKit and drive people to a signup page
Custom-built dashboard? Create it in Notion and share the link through ConvertKit to collect emails.
Almost every tool is free.
If you haven't yet, nothing's stopping you from sharing your message & brand with the world.