Content Without Context is Just Noise
the harsh truth we all need
It seems like everyone has the latest tips, strategies, and hacks to get you more followers and more views.
🙄
Content marketing has been the talk of the town for the past few years but what most people fail to mention—and fail to measure—is how successful the content actually is.
Let's take this tweet as an example: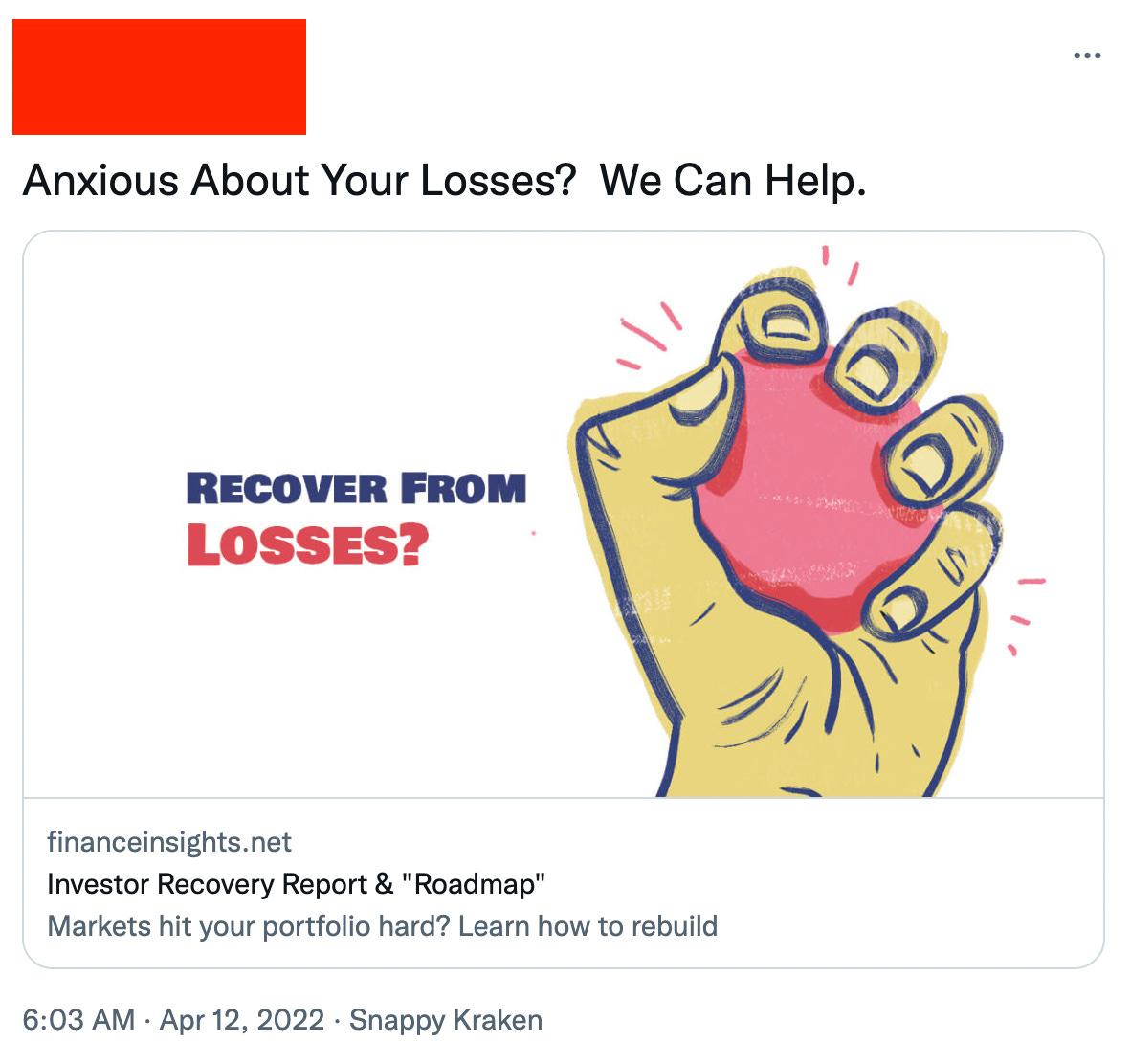 If you were an investor (and were for some reason following this advisor), would you take time out of your day and stop scrolling on Twitter to read an article titled "Investor Recovery Report & 'Roadmap'"?
From a website called financeinsights.net?
Who's Finance Insights?
It's not the advisor's firm…
Note: This is a MASSIVE branding and SEO mistake - never use content from an external site and if you do, make sure you can license and post on your URL
The post's copy probably wasn't written by the advisor either.
There's no context or value being created here - and that's why this advisor's entire profile has zero engagement.
It's lazy.
If you're not going to put effort into your content to make it matter to your ideal client, why would they put effort into consuming it?
Many, many advisors are flailing their arms and swimming in circles when it comes to content marketing. They've tried it on their own and given up. They've moved onto a tool like Snappy Kraken or Lead Pilot only to see similar results.
Why do they keep failing?
Because the root of the problem isn't being solved.
Content without context is just noise.
In a world where someone opens up social media and is bombarded by content from their friends, their favorite influencers, their favorite food accounts, news, and more, your content as an advisor is at the absolute, very bottom of their consumption list.
Your job is to flip the script and create content that resonates.
How do you do this? By creating context.
How do you create context? By knowing exactly who your ideal client is.
Content marketing is the exact opposite of cold-calling.
You have the power to influence who consumes your content by:
Narrowing in on the topics you talk about
Improving the copy you write that leads into the content
A library of content at your disposal doesn't solve the problem. Automated social media posting doesn't solve the problem. An all-in-one marketing software doesn't solve the problem.
Until you define the exact client you want to serve and understand what their pain points are, you won't find any success in content marketing.
Why?
Because generic content that could apply to everyone doesn't resonate with anyone.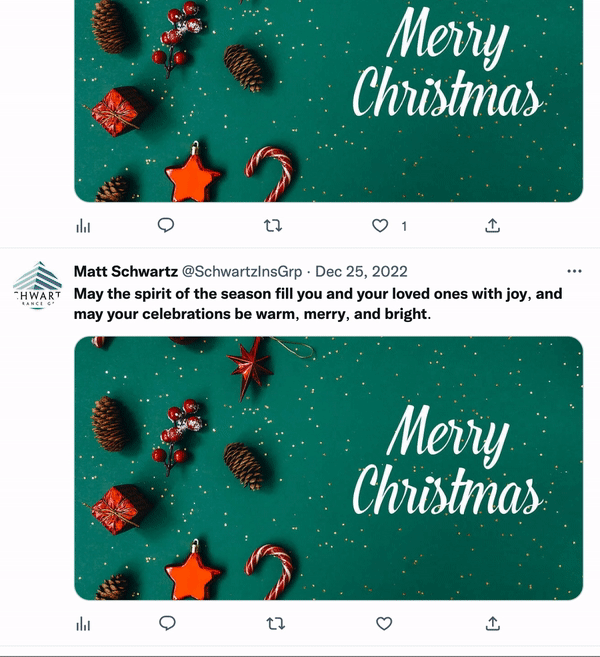 It's harsh, but it's true..
On the bright side, reading this post may have just saved you thousands of dollars and many hours of your valuable time.